Chinese Traditional Spring Festival will be coming soon. I would like to share some traditional habits of the Chinese New Year with you.
How do people in China celebrate Spring Festival?
1. New Year's Eve
As the most important holiday in China, Spring Festival is the Lunar Calendar's new year. People will go back to their hometowns and stay with their families. On New Year's Eve, we'll eat dumplings, which are also known as "Jiaozi", as our traditional custom, and we'll watch CCTV Spring Festival Gala. People often do not sleep on the last day of year and stay up to welcome the new year, we call it pernoctating. At midnight, we will set off fireworks, etc.
2. First day of the lunar year
On the first day of the new year, we will paste Spring Festival Couplets and give New Year Greetings to our elders and friends. Children like this holiday very much, not only because there will be delicious food and new clothes, but also because they get some money from their parents, grandparents, uncles or other relatives. We call this "New Year Red Envelope".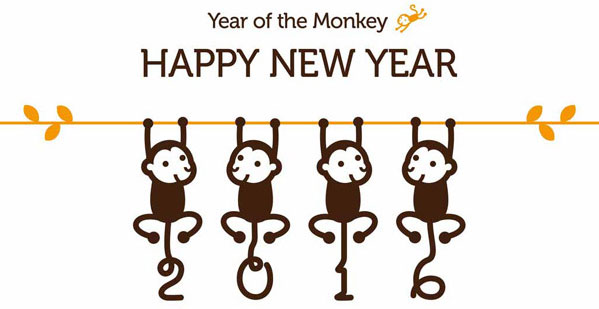 3. New year moral
2016 is the year of Monkey according to the Chinese Zodiac, so there will be many monkey mascots this year. In China, monkeys represent cleverness and quick-wittedness.
Well, I hope you learned more about Chinese New Year from my brief introduction, and I wish you and your families all the best in 2016!
Cheers!